Whether a complete beginner or an experienced artist the Pewsey Vale Studio aspires to develop and improve oil painting through practical and enjoyable tuition.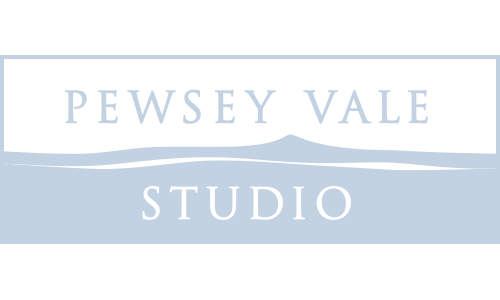 Vern
2020-03-20T11:23:13+00:00
Logo and identity
The beautiful location where painting courses were going to be held, inspired us to create a stylised representation of the layered landscape for the logo. Colours and shapes would then be introduced into other marketing and support material pieces.
A word from Paul…
When I decided to set up Pewsey Vale Studio I contacted Vernon Thorpe at Viarti for assistance with my branding and establishing a website. From the start Vernon understood the market I was hoping to reach and I am delighted with his design for my logo, which perfectly reflects the way I wish to portray the business.

Viarti have also set up a website for my business which both looks good and is also easy to use. This allows me to promote my painting courses with the facility for users to clearly understand what each course involves and when they can be booked. As my business has developed and evolved Vernon has always been available to assist if I need changes made to my website or with ideas for marketing.

Through using Viarti you feel as thought you are working with someone who cares about the success of your business as much as you do. I cannot think of a better recommendation than this.
Our clients
Hatt Health & Movement Clinic
Vern
2020-03-20T08:44:40+00:00
Fat Bustards
Vern
2020-03-20T13:05:24+00:00
London Tree Officers Association
Vern
2020-03-20T12:06:14+00:00
Parcelforce Worldwide
Vern
2020-03-20T08:43:06+00:00
Pewsey Vale Studio
Vern
2020-03-20T08:50:43+00:00
Universal Studios
Vern
2020-03-20T08:42:01+00:00
London Borough of Camden
Vern
2020-03-20T08:46:13+00:00
Rock against Cancer
Vern
2020-03-19T10:13:31+00:00
Marlborough Dental
Vern
2020-03-20T08:48:59+00:00
LawnTender
Vern
2020-03-20T08:45:30+00:00
Let's work together
Let's start a conversation about what you need and how we can help .