The Williams Dental Practice is a family-run practice.  They take time to ensure they can offer all of their patients the best, and most appropriate, routes for ongoing dental care.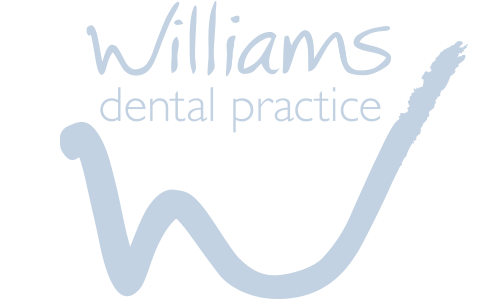 Vern
2020-03-20T11:49:28+00:00
Signage inside and out
Supersize logos were applied behind the reception area to give a clear and clean view of the brand to patients. Digital signage was used within both practices to advertise the practice services, introduce the team and provide information on fees, dental plans and dental heath campaigns.
A word from Stephanie
We started working with Vernon at Viarti in 2009. He produced our website and corresponding brochures and practice information and has continually updated and renewed them since then. We are always pleased and  impressed with the quality of Vern's work – and he listens to our views and ideas. His knowledge and expertise have been invaluable to us over the years!
Our clients
World Sailing Trust
Vern
2021-08-02T13:15:11+01:00
Smiths News
Vern
2021-08-03T09:58:27+01:00
Hatt Health & Movement Clinic
Vern
2020-03-20T08:44:40+00:00
Rock against Cancer
Vern
2021-08-03T10:15:12+01:00
London Tree Officers Association
Vern
2020-03-20T12:06:14+00:00
Parcelforce Worldwide
Vern
2021-08-03T09:53:53+01:00
Pewsey Vale Studio
Vern
2020-03-20T08:50:43+00:00
Universal Studios
Vern
2020-03-20T08:42:01+00:00
London Borough of Camden
Vern
2020-03-20T08:46:13+00:00
Fat Bustards
Vern
2021-10-29T14:11:20+01:00
Share our work for this client