White Horse Yoga
SECTOR:
HEALTH & LIFESTYLE
We have worked with White Horse Yoga since its inception. It is one of only a handful of purpose built yoga studios in the country and sits below the millennium chalk white horse on Roundway Hill in Devizes.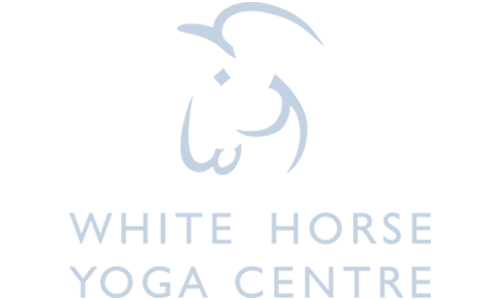 Vern
2020-03-20T11:34:09+00:00
Brand identity
Creating an identity for White Horse Yoga as they launched their new purpose built yoga centre. The horse head logo icon made up of the W, H and Y of the company name, was sympathetically designed to sit with traditional yoga symbolism.
Vern
2020-03-20T11:34:30+00:00
Support literature and adverts
Local press adverts and postcards and a range of branded application forms were created to promote the launch of the centre.
Vern
2020-03-20T13:33:48+00:00
Website
Website created to promote training courses and workshops.
A word from David…
Vernon had done some excellent work for us in the past and so when we needed the White Horse Yoga Centre website redesigning we were very happy to return to Viarti.  Vernon took the project on and managed the creative process and the technical design and build of the website.  The result was simply outstanding.  Vernon captured the spirit of White Horse Yoga and translated that into imagery that delighted us and a website that ticked all our boxes.

The after-delivery training that Vernon provided was thorough and gave me all the skills I needed to manage the website, even though I was completely new to WordPress.  He also provided good after delivery support and the few times something has arisen that is beyond my WordPress skills Vernon has happily stepped in and sorted the problem out.  We are very happy with the entire package of design, delivery and support that Viarti have provided and will certainly come back when the time for another re-design comes around.
Our clients
Hatt Health & Movement Clinic
Vern
2020-03-20T08:44:40+00:00
Fat Bustards
Vern
2020-03-20T13:05:24+00:00
London Tree Officers Association
Vern
2020-03-20T12:06:14+00:00
Parcelforce Worldwide
Vern
2020-03-20T08:43:06+00:00
Pewsey Vale Studio
Vern
2020-03-20T08:50:43+00:00
Universal Studios
Vern
2020-03-20T08:42:01+00:00
London Borough of Camden
Vern
2020-03-20T08:46:13+00:00
Rock against Cancer
Vern
2020-03-19T10:13:31+00:00
Marlborough Dental
Vern
2020-03-20T08:48:59+00:00
LawnTender
Vern
2020-03-20T08:45:30+00:00
Let's work together
Let's start a conversation about what you need and how we can help .